Castle Rock Bike and Ski
Our Story
Meet Mark and KC – Owners of Castle Rock Bike and Ski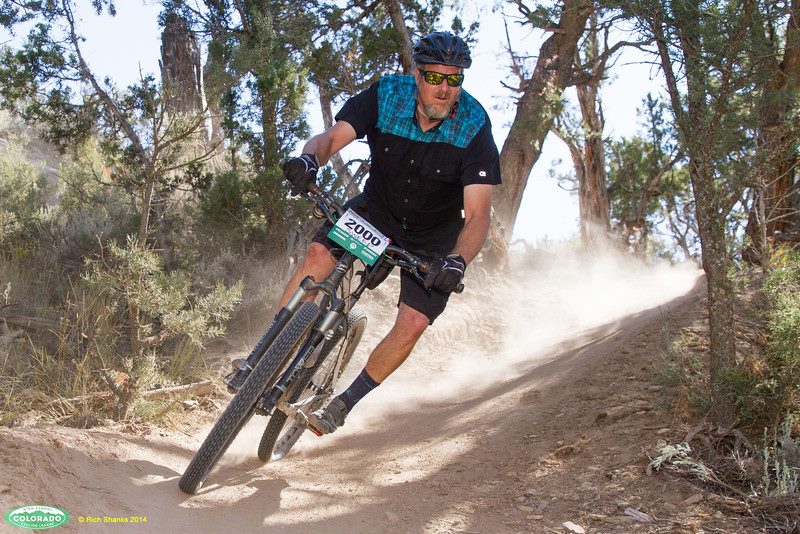 Mark Neel
Mark has worked in the bike and snowsport industry since 1985. What started out as a part-time gig during college turned into a lifelong passion that led him to where he is today.
He's worked at bike and ski shops in Washington and Colorado, owning two of them along the way. 
When you don't see him at the shop, you'll likely find Mark riding one of his bikes (yes, he has several because there are so many trails to tackle, gravel to grind, and roads to wander). Or you will catch him plunging down the slopes with a grin on his face and giggle in his throat (and, yes, he has more than a couple of pairs of skis, too).
Mark was a volunteer patrolman at Arapahoe Basin in the early 2000s and it remains his home hill. That said, every time Mark gets to hit the slopes – wherever they are located – it's a good day. 
The Colorado MTB High School League launched in 2009 and one of the shop's employees wanted to start a high school mountain bike racing team. He asked Mark to be the coach. Fourteen years later, he is still the head coach of the Castle Rock Crankers MTB race team and Youth Cycling Club. 
KC Neel
After more than two decades as a reporter covering the TV and entertainment industries, KC joined Castle Rock Bike & Ski as the official "door greeter" in 2004. She also currently serves as a board member of the Downtown Castle Rock Merchants Association.
KC loves knocking around the neighborhood and paths on her bike but is equally happy when she's riding her mountain bike on single-track trails. KC's passion for skiing goes back to when she was a kid. After decades of practice, she proudly considers herself an intermediate skier who is always happy to be on the hill enjoying the whole outdoor experience.
Castle Rock Bike and Ski Supports Our Community
We are ardent believers in supporting our community and have been actively involved since we opened our doors. Mark was the one the founding members of the Castle Rock Downtown Merchants Association and has worked with the town as a P.O.S.T. partner building and maintaining trails in Castle Rock.
For the past 14 years he has served as the head coach of the Castle Rock Youth Cycling Club, a non-profit group for kids wanting to learn how to mountain bike. The club is also home to the Castle Rock Crankers high school mountain bike racing team, a composite team made up of students from Douglas County, Castle View and Renaissance high schools.
KC has served on several local boards and currently serves as the president of the Downtown Merchants Association. 
At Castle Rock Bike and Ski, you are more than a customer; you are family. It's a philosophy we live by every day. Come in today and check us out. We think you'll be glad you did. We appreciate your business and support.
Mark has been involved in the bike and ski industries for almost 35 years and is a master mechanic in both sectors. He also loves to bike and ski so he knows that having gear that works well and lives up to its promises is worth its weight in gold. We love what we do, where we do it, and who we do it for.