The Backcountry Calls: Know Before You Go
Here in Colorado, playing outside is just what we do. We hike, bike, ski, snowboard, snowshoe and generally enjoy the Great Outdoors with zeal and abandon. It's a rite of passage for us.
With innovations and advancements in technology in recent years, folks are increasingly flocking to the backcountry with the promise of untracked snow and the absence of lift lines. Moreover, the crushing weight and restrictions of the pandemic have made getting "away from it all" even more alluring. Indeed, backcountry-related equipment sales between August and October of last year skyrocketed 76% over the same 2019 period, according to market research company The NPD Group.
All-terrain ski equipment – skis, boots and bindings – were up 51%. Backcountry accessory sales including avalanche shovels, beacons, probes and climbing skins were up 74 % during that period. And splitboard sales experienced a whopping 151% spike in sales over 2019. By all measures, this backcountry category is the fastest growing in the industry and is gaining momentum at breakneck speeds.
But getting into the backcountry requires more than just the gear. It is imperative to know what you're getting into because what you don't know can kill you. Check out these resources so you can be prepared: https://castlerockbikeandski.com/backcountry/
KBYG.org can provide you with many of the basics you will need to have a successful backcountry adventure. In a nutshell, there are five main things you need to know before you go (KBYG – you see what they did there):
1.    Have the correct gear
2.    Take an avalanche course
3.    Before you leave, familiarize yourself with the weather and avalanche forecasts
4.    Take the time to look at the terrain you plan to recreate in before diving in
5.    Be mindful of where you are on the mountain and stay away from avalanche-prone areas
The Colorado Avalanche Information Center has the latest updates on Avalanche conditions around the state and the American Institute for Avalanche Research and Education offers classes and tutorials for both for both recreational participants as well professional instructors.
This has been a particularly dangerous year for avalanches. The snow is extremely unstable and while the idea of a big powder day away from the crowds at the resorts sounds nice, we have already seen eight people die in avalanches and we're only halfway through the season. To compare, six people died during the entire 2019-2020 season.
There is little doubt that strapping on a pair of skins on AT skis or splitboard and skinning up the hill is exhilarating and a heck of a workout. It's fun, challenging and invigorating. But it can also be dangerous. If you are interested in the fun, challenging and invigorating parts but aren't too keen on the dangerous part, consider skinning up inbounds at any number of resorts around the state.
Not every resort or mountain allows uphill access but many do. Check with your favorite resort or mountain to see what their rules and regulations are before you go. Some allow uphill access only certain times of the day.
Many have implemented uphill access passes and most have specific routes for skiers and riders wanting to skin up the mountain. But it is a safe and easy way to get into the sport and this year it's a great way to avoid the avalanche danger in the backcountry.
__________________________________________________________________________________________________________
With all the craziness, uncertainty, and disruption in all our lives right now, it's nice to see the Tour de France finally get underway, albeit two months late. Somehow, the world seems a little more normal watching 176 colorfully clad bicyclists racing around the French countryside for three weeks. Watching the Tour is an annual […]
The Man, the Myth, the Watchmaker
Pierre-Yves Müller, the notorious Swiss watch maker, is sitting in a minimalistic garden chair outside his house located in the heart of fairy tale Swiss Alps. FashionFreaks were lucky enough to get an interview with this mysterious precision watchmaker.
It strikes me the second I see him, this man is the real deal. Well groomed fingers with nails trimmed to perfection. These hands are his tools and they are taken care of in the same manner an auto repairman takes care of his tools.
Pierre-Yves greets us with a conservative smile, there is no room for small talk in this interview. But small talk is not necessary, we want to know everything about the man and his company, Tick Tock, Tick Tock...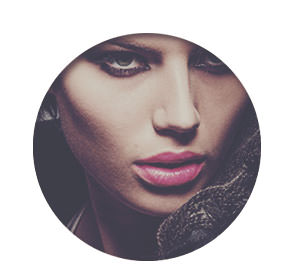 Kalman Lipstick
The new line of Kalman lipsticks are very exciting. Intense colors and a very long lasting effect. For the price, you get a lot of lipstick. The design of the lipstick looks cheap, though.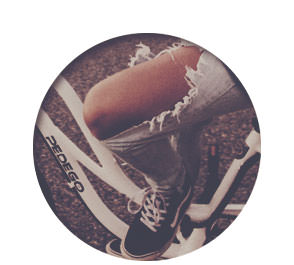 Eamonn Jeans
Eamonn have released a new line of jeans called Eamonn No. 5. If you have the right figure, you're in for a treat. The tight fit looks great, and they are very comfortable to wear. Although pricy, you won't get a much better pair of jeans.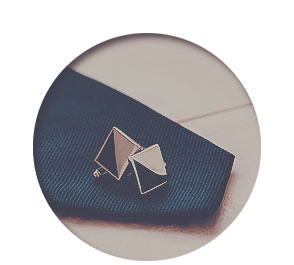 Aaqil Silk Ties
Luxury ties from Italian makers, Aaqil. These ties are the best looking ties we have seen in a long time. Expensive, yes.. a problem, NO.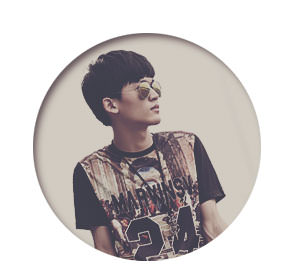 Nuna Streetwear
Kids streetwear from Nuna means color and craziness. Soft materials and wild patterns are the building block of Nuna. Durable, expensive and wild. Can't really beat that.



Best fashion news in the world!
Sign up for our daily FashionFreaks newsletter and receive the best and most up to date news right away. Every month we also pick a winner among our newsletter readers. They will receive a full year of our special VIP membership.
Shopping
Selected Stores
Coupon Deals
FashionFreaks VIP Shopping
Currency Converter
Popular Outlet Stores
Members
Your Account
Renew Subscription
Member Deals
Get VIP Account
Recommend a Friend
About
Contact FF
Magazine Authors
Press Center
Careers at FF
Terms & Conditions
Usage
No part of this online fashion magazine can be re-produced without prior written agreement. If you are looking for press material, you can find it in the about section.
© 2016 FashionFreaks